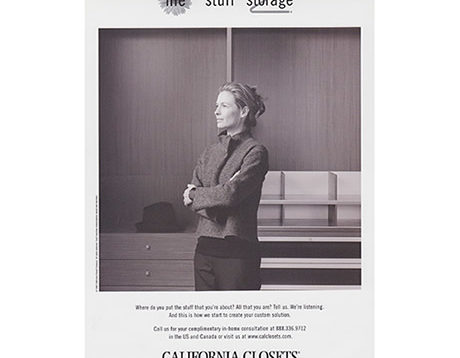 About
We believe exceptional design transforms people's lives. We see home as more than a place—it is a source of comfort and refuge, a space for connection and celebration. Everything we do at California Closets is rooted in our commitment to offer quality custom storage solutions that help people become better versions of themselves, with more time and space to focus on what matters most.
Our History
For more than four decades California Closets has built a reputation as a leader in premium and luxury space management, delivering truly custom products and unparalleled service. We've helped transform spaces and allowed people to get more out of their homes—and do more in their everyday lives. And as we move forward, we will passionately continue to do this, and more.
Since the beginning, our top priority has been to focus on our customers' needs. We're committed to listening to the needs of every customer, working with them hand in hand, and always recognizing that it's a true privilege to be invited into their homes and their lives.
Today, we have 120 showrooms and 700+ designers across North America. We expect to grow to 300 showrooms and 1,600 designers in the next five years, through a combination of company stores and franchises.
California Closets is a subsidiary of FirstService Brands.
FirstService Brands is one of North America's largest providers of essential property services to residential and commercial customers delivered through individually branded franchise systems and company-owned operations.
FirstService Brands is a subsidiary of FirstService Corporation, (NASDAQ: FSV, TSX: FSV) a North American leader in the essential property services sector. Further information may be obtained at www.firstservice.com.