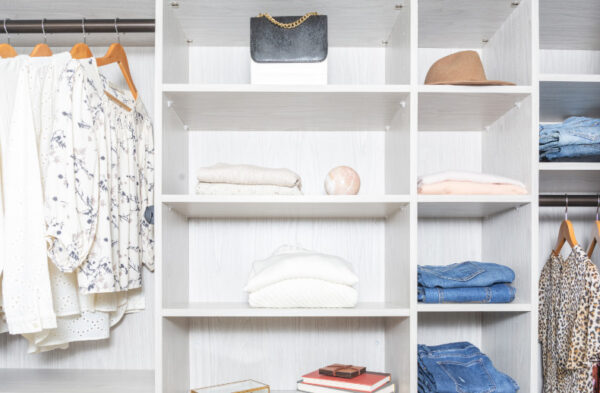 Vandewater Residences
Project Overview
Contemporary and timeliness, the Vandewater residences embody attention to every detail. With sweeping views of the Hudson River, Columbia University and Riverside Church, the residences offer an elegant living experience for potential buyers.
For premium custom closet storage, the Vandewater sales team turned to California Closets New York to optimize space and mirror the elevated interior design. California Closets design consultant Megan Garcia collaborated with the team to create a classic "his" and "hers" closet that would serve a couple comfortably and effectively over time.