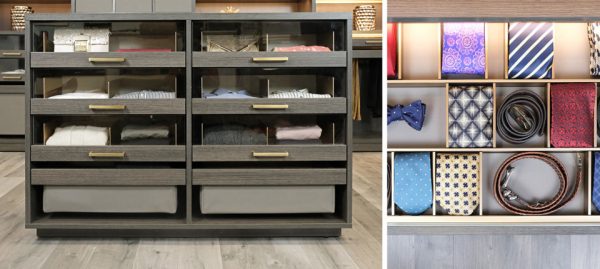 Everstyle Drawers:
The Ultimate in Organization
Exclusive to California Closets, the Everstyle Drawer system provides your clients with exceptional versatility. There are 15 customizable styles for the storage of jewelry, shoes, purses, laundry, home electronics and more.
When you work with one of our Design Consultants, make sure to ask about all the Everstyle Drawer options.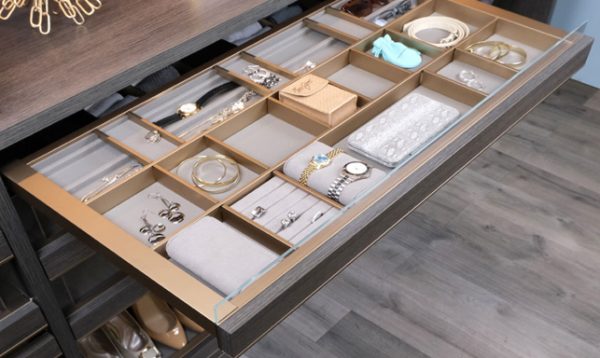 The Perfect Jewelry Drawer
• Long, narrow compartments keep necklaces tangle-free
• Suede-lined pillows support bracelets, bangles, and watches; add soft suede holders for earrings, cufflinks, or rings
• Small U-dividers create individual storage for larger earrings, glasses, or pendants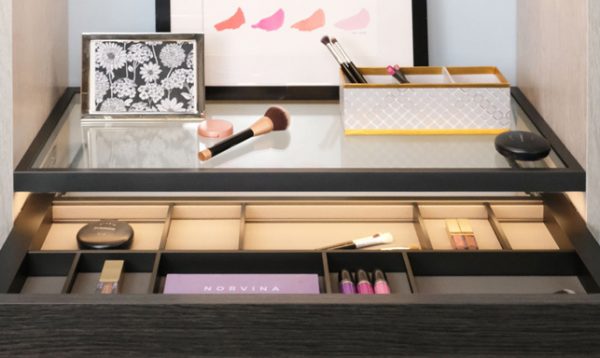 Vanity Drawer Keeps
Makeup Organized
• Two rows of sliding dividers easily adjust to hold items
of varying sizes
• Additional drop-in U-dividers keep bobby pins, hair clips,
or other small items within reach
• Individual compartments help keep items easy to find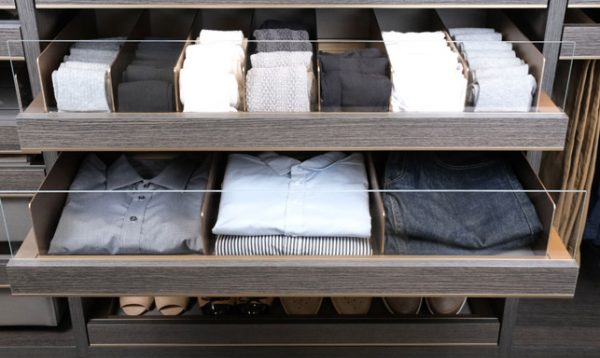 Glass-Front Drawers Provide
Instant Visibility
• Keep socks, purses, or other small accessories in individuals rows & compartments and in plain sight
• Add, remove, or adjust snap-in dividers
• Leather-lined base and back create a luxurious
modern look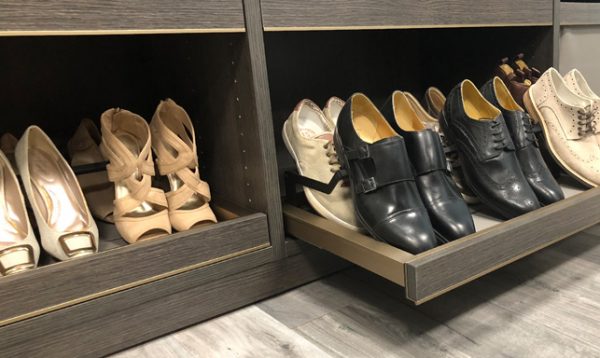 Keeps Shoes Dust-Free
• Leather-lined organizer holds shoes of varying
shapes and sizes
• Reversible bars allow shoes to face forward or backward
• Removable rear bar adapts for boot storage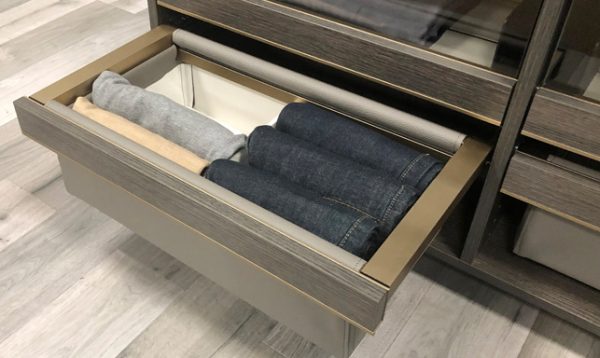 Divided Basket Maintains
Shape for Larger Items
• Ideal for storing sweaters, jeans, larger purses, or linens
• Luxurious suede lining protects delicate clothing or
accessories
• Customize by adding, removing, or adjusting snap-in
dividers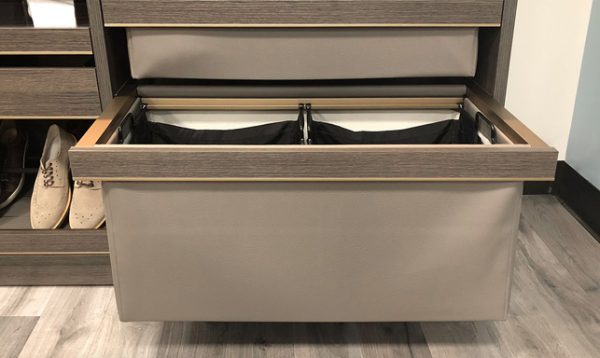 Laundry Drawer Keeps
Dirty Clothes Out of Sight
• Nested sturdy leather baskets with individual handles
that make it easy to lift or remove them
• Use as laundry hamper or stow blankets, toys, and
other bulky items
• Maintains shape for a sleek profile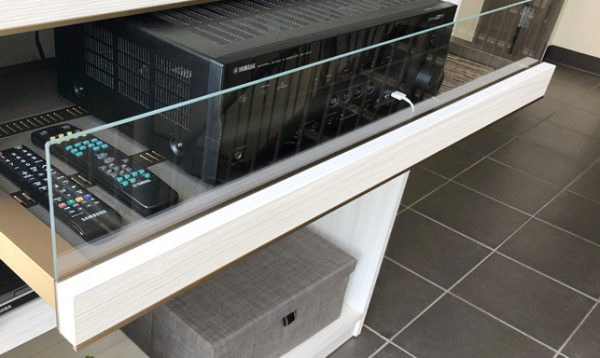 Media Centers Function
Without Interference
• Glass front allows remote signals to function freely
• Ventilation strips in base keep electronics cool with additional airflow
• A dropped back panel hides wires